IBGPS 2021 Video Conference
---
IBGPS 2021 Conference, Adapting & Transforming: Challenging the New Normal
This Online Conference aims to share and discuss the views and gather information on dance related topics like how to assist students who are interested in dance, how parents and teachers can support the students' journey and balancing dance and academic, how this pandemic has changed many things and moving forward what to expect.
---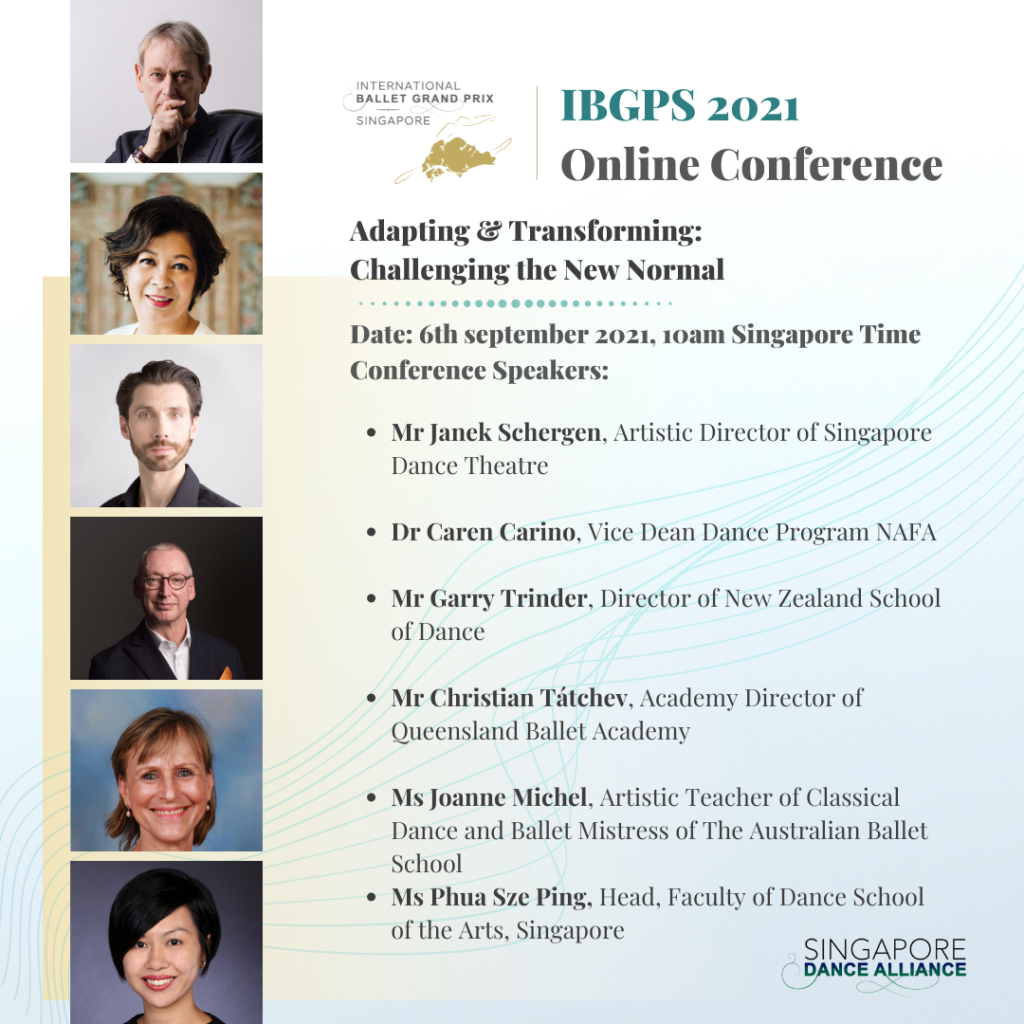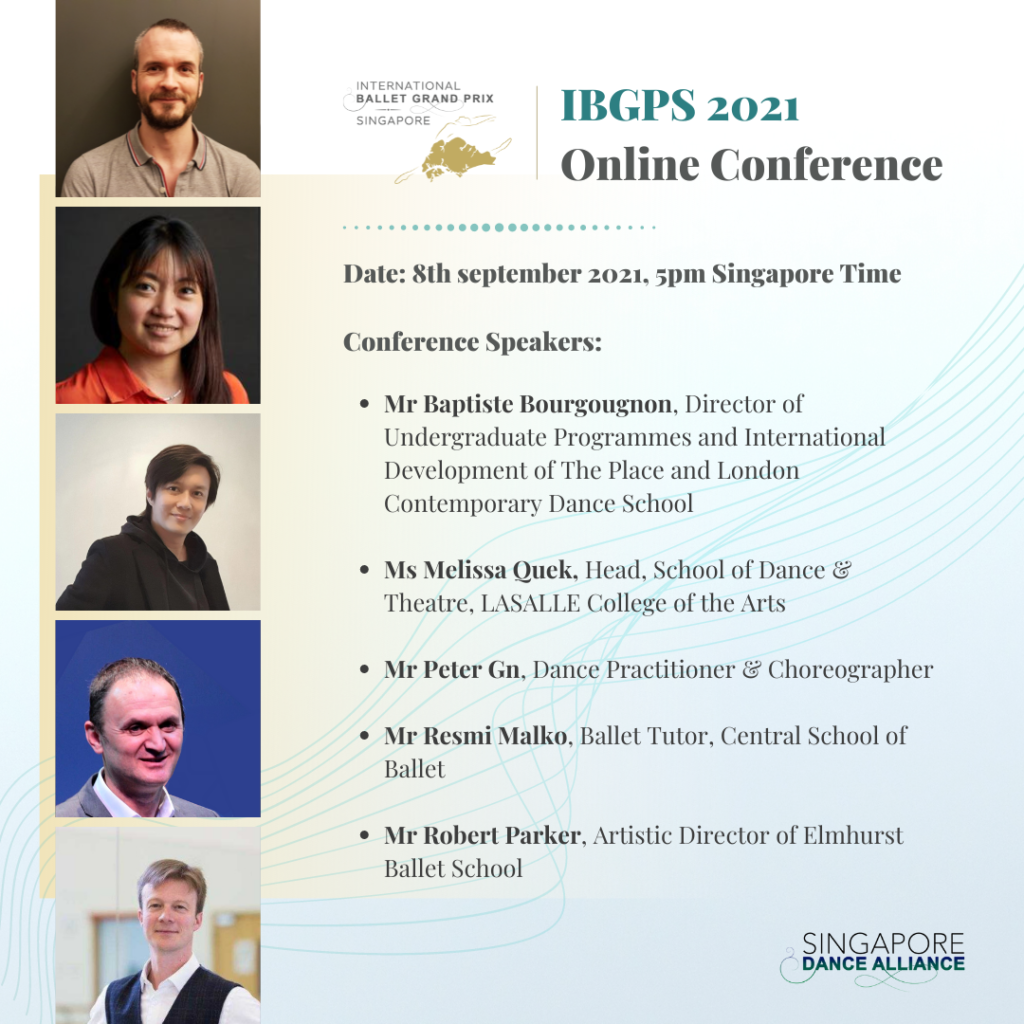 Ask Us A Question!
Do you have questions relating to dance education and/or career, or questions about dance in general?
You are welcome to send in your questions through the following channels:
– Facebook: https://www.facebook.com/IBGPS
– Email: [email protected] (indicate subject header: "Questions about dance") .
Selected questions will be answered on our social media or at the IBGPS Conference.
---